For many people, when asked what some of their favorite things are, food items are at the top of the list.

Here at Twigs, we're no different! In fact, our last post was all about chocolate! Make sure to check it out as well.

Today's first "Favorite Things" feature is "Too Good Gourmet".


If you've ever browsed around Twigs, you've seen these delightfully packed goodies which are made from quality ingredients which are carefully selected by this mother/daughter team.

We at Twigs like to feature these goodies in our Gourmet Planter Baskets which are a big hit around Mother's Day, Valentine's Day and the fall & Christmas season!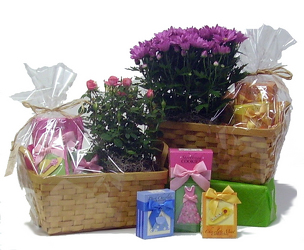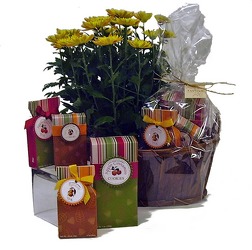 We often have a selection of cookies in stock along with some flavored teas.

So, whether it's cookies, chocolate covered pretzels or wonderfully flavorful tea you're after, Too Good Gourmet has something for everyone!

Second on our list today is "Gourmet du Village".


Gourmet du Village is dedicated to bringing truly elegant, gourmet tastes and recipes to home kitchens around the globe.

Gourmet du Village dip mixes have been a staple here at Twigs since our beginning.

Many of you are familiar with this wonderful product and have your favorites which we are happy to supply you with!

We are excited to announce that we have some wonderful grilling products from Gourmet du Village on their way to us right now!
Stainless brie baker for the BBQ!


cast iron skillet set also includes wood tray, seasonings, & mitt


Keep your eye on our Facebook page as we will let you know when they arrive!

In the mean time, stop by or visit our website, Facebook page or Twitter account and say "hi"!

We love hearing from you!

Lysa Humildad